Email this CRN article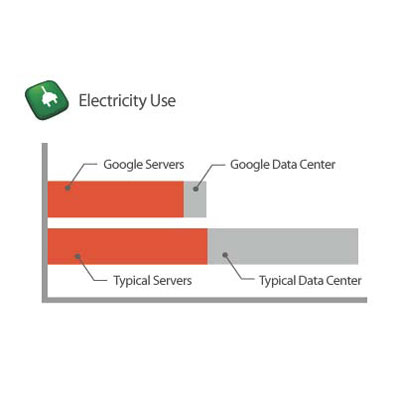 Google Energy Usage
Google is proud of its energy efficiency. According to the company, data centers developed by the company consume about half the energy of a trypical data center.
What's more, nearly half of the energy used by the typical data center is spent on systems that provide the power and cooling to servers, storage and related equipment, while the cost of Google's data center support equipment is less than 20 percent of its overall energy spend.
To find out how, visit Google's Website about efficient computing.
For common solutions that resellers can offer to help customers lower their energy bills, read on.
Email this CRN article