Email this CRN article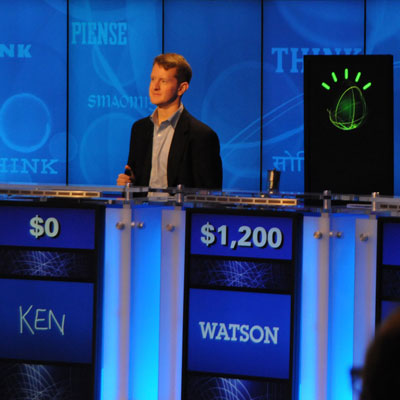 Watson -- Putting Humans In Jeopardy?
IBM this year unveiled Watson, a computer system consisting of 10 racks, each with 10 POWER750 servers with a total of 2,880 processor cores and 15 TBs of memory and running the Linux operating system. Most importantly, it was programmed with the help of multiple universities to be able to come up with the question to natural language answers posed on the Jeopardy! game show.
Watson, which went on to defeat two of Jeopardy!'s top champions, is now the centerpiece of an IBM program to bring its natural language capabilities to a wide range of business and teaching opportunities, laying the groundwork for a future yet to be determined.

Email this CRN article