Email this CRN article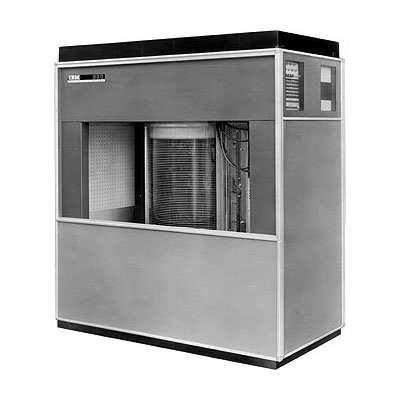 The First Hard Drive -- 5 MBs In A Room
In 1956, IBM invented the first hard disk, RAMAC 350 Disk Storage Unit, the first device to allow large quantities of data to be randomly accessed on a bit-by-bit basis.
Let's define "large quantities of data." The RAMAC 350 stored 5 million data encoded characters (5 MBs) on a a device with 50 disks rotating at 1,200 rpms that provided a 800-millisecond access speed, all in a compact, 6-foot-tall enclosure.
Contrast that to 2011, where several manufacturers are offering hard drives with capacities of up to 3 TBs of data.

Email this CRN article