Email this CRN article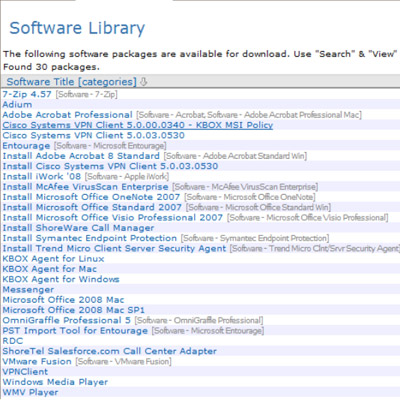 What's On My Machine?
Dell's Kace K1000 is not just for system admins. The software allows users themselves to access authorized software lists (shown) available for download, create trouble tickets (if this function is in use by the organization) view knowledge base files and access information about their own system.
Email this CRN article