Email this CRN article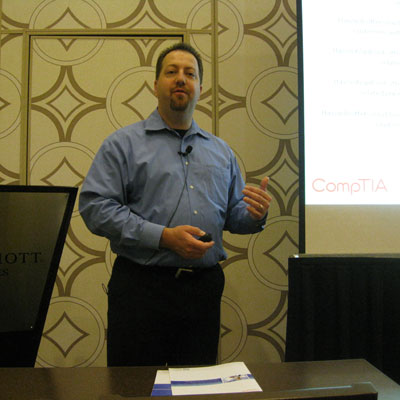 The Cloud Is Real, The Cloud Is Here
Sobel told solution providers they need to understand that cloud computing is a growing part of the way customers do business.
For instance, he said, all businesses are on the Internet, giving them a base for using cloud computing. Customers are also already comfortable working in the cloud with such applications as Facebook. "People are putting all sorts of information on-line," he said.
Furthermore, the economic downturn has customers scrambling for new ways to cut costs, he said. That is especially true as new businesses weigh the options of buying their own IT infrastructure vs. outsourcing IT to the cloud. "If I were starting today, I wouldn't buy a thing," he said.
Sobel then offered his eight-step plan to working in the cloud.

Email this CRN article