Email this CRN article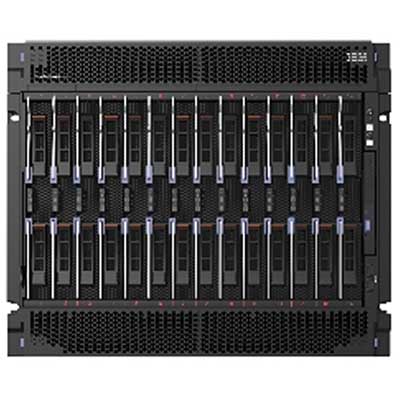 Time To Switch Blades?
Last but certainly not least is IBM. The company that gave birth to the Jeopardy-champion Watson supercomputer in March unveiled to the world the IBM BladeCenter HS23 Express, with significant performance and scalability improvements over its HS22 predecessor. Now supporting Intel Xeon E5-2600 processors, HS23 also now contains a 10 Gbit Ethernet virtual network fabric for managing huge volumes of data common to virtualization and cloud infrastructure workloads.
The latest edition now also supports PCI-e 3.0 and its eight gigatransfers per second, as much as 256 GB of 1,600MHz DDR3 memory in 16 DIMM slots, up to 18 I/O ports per blade to deliver 82 percent higher performance than the prior model, IBM claims. As many as 14 HS23 blades and can be deployed in IBM's BladeCenter Chassis. Pretty cool, huh?
Email this CRN article