Email this CRN article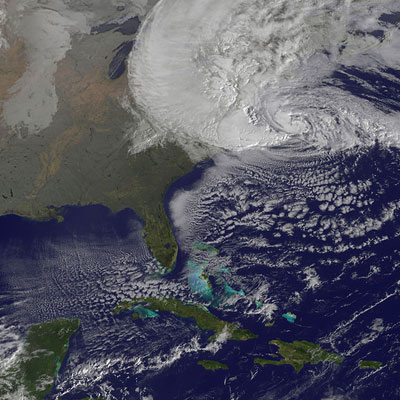 1. Data Centers Passed The Superstorm Sandy Test
The massive damage caused in the Northeastern U.S. by October's Superstorm Sandy, which resulted from the collision of a late-season Atlantic Ocean hurricane with a cold weather front from Canada at the same time a cyclical tidal surge hit the coast, gave data centers their biggest challenge to date.
It was a challenge that showed just how well the industry took to heart lessons learned during the 2005 devastation caused by Hurricane Katrina.
While many corporate data centers were hit by severe flooding, the primary damage was sustained by those in the basements of buildings. Companies that moved their data centers to the second floor or higher in a worst-case scenario only lost power as generators were flooded or ran out of diesel fuel. Meanwhile, third-party data centers went into well-practiced disaster recovery mode to ensure that personnel and supplies were on hand to keep customers' on-line.

Email this CRN article