Email this CRN article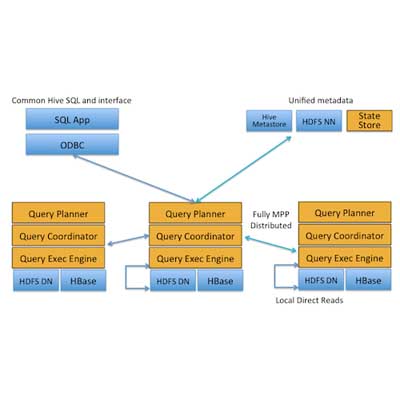 9. Cloudera Impala
With its distribution of Apache Hadoop and related technologies and services, Cloudera is perhaps the most established of the big data companies. But that's not stopping it from developing some pretty cool stuff.
In October Cloudera released a real-time query engine for Hadoop called Impala that allows Cloudera Enterprise, the company's platform for managing massive amounts of data, to perform both real-time and batch operations on any type of structured or unstructured data. Impala manages data stored in the Hadoop Distributed File System (HDFS) and Hbase database. And the new Cloudera Enterprise RTQ (Real-Time Query) software provides the tools needed to manage Cloudera Impala in production environments.
In June Cloudera released the 4.0 version of Cloudera Enterprise. And in December the company raised $65 million in venture funding to help it expand and continue its product development efforts.

Email this CRN article