Email this CRN article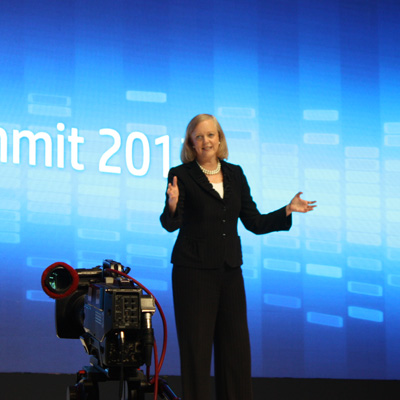 What do you think HP will look like in five years as a result of the transformation and your leadership?
I believe we will be recognized for having brought HP back to industry leadership. I think we will have made a big mark in converged infrastructure, will be widely recognized for being a leader in cloud -- and that is private cloud, managed cloud, services, public cloud or how they all fit together.
I think we will be also be recognized for having kept a terrific printer franchise on the rails. Someone said to me the other day, 'I think printing is dead.' I said, 'OK, well, just watch us.' I don't think printing is going away.
And we'll be widely recognized for having a very strong software suite, anchored in hybrid cloud, big data analytics and security. And you'll see that we made a play for mobility, which is something we have to do for our PSG [Personal Systems Group] business.

Email this CRN article