Email this CRN article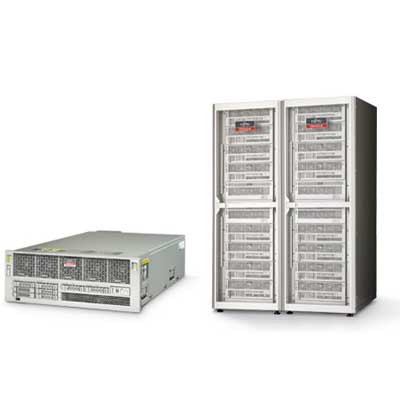 Fujitsu: Working With Oracle On SPARC-Based M10 Servers
Fujitsu in April expanded on its 20-plus-year partnership with Oracle to make available Fujitsu M10 servers, based on the 16-core SPARC64 X processor.
The Fujitsu M10 servers scale dynamically from one to 64 processors with a modular architecture that allows core-level CPU activation to meet changing workload requirements without downtime for existing applications, Fujitsu said. They also provide both physical partitioning as well as built-in, no-cost virtualization technologies including Oracle VM Server for SPARC and Oracle Solaris Zones.
The servers support both Oracle Solaris 10 and 11, and are guaranteed by Oracle to be binary-compatible with all current and past SPARC servers.

Email this CRN article