Email this CRN article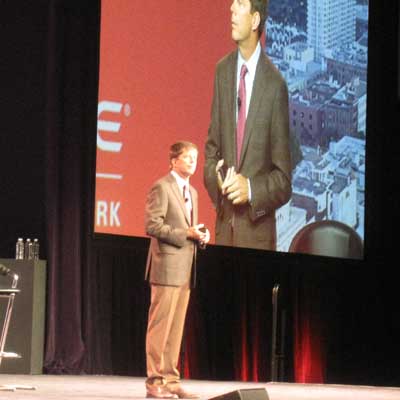 John Fowler: Hardware Good, Engineered Systems Best
John Fowler, executive vice president of systems at Oracle, told partners that Oracle has continued to heavily invest in hardware from Oracle's 2009 acquisition of Sun Microsystems, and that Oracle is the only company in the world able to architect complete systems from hardware to the application.
Oracle engineers complete systems, including Oracle hardware running on its own optimized hardware, to ensure customers get the best efficiency and support without the need to architect their own solutions, Fowler said.
"It is not 'marketecture,' he said. "It is completely engineered systems."
Fowler later told CRN that customers are free to not use Oracle's engineered systems, but instead use the Oracle software on other platforms, where performance may not be as fast but operations are the same. "If you don't like engineered systems, you can go to IBM," he said. "You'll still used the same tools."

Email this CRN article