Email this CRN article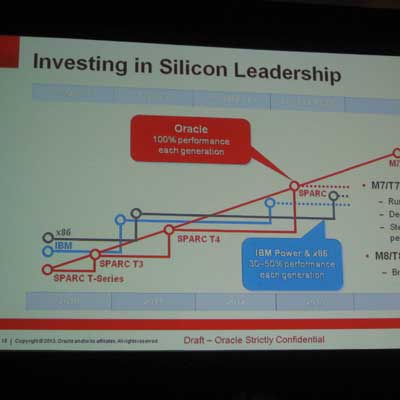 Accelerating SPARC Processor Performance
In addition to updates on its engineered systems, Oracle also introduced new servers, based on the company's new SPARC M6 processor.
The new SPARC M6 12-core processor, which is similar to the SPARC M5 but has double the number of cores and costs the same, was released only six months after the release of the SPARC M5 and the SPARC T5 processor, Fowler said.
Indeed, it is actually the third processor Oracle released in 2013, which Fowler said is pretty amazing given that it can cost about $150 million to develop a new processor.
"We are deadly serious about building the world's best hardware, and the world's best engineered systems," he said.

Email this CRN article