Email this CRN article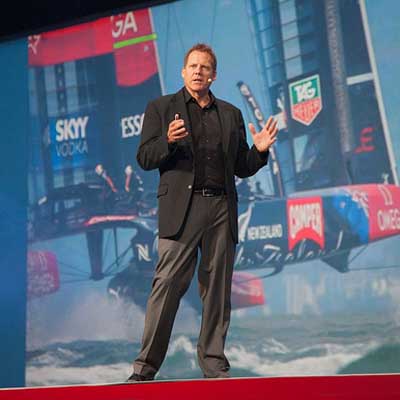 Get Ready For Stress On IT Infrastructures
Doug Fisher, corporate vice president and general manager of Intel's Software and Services Group, used his time on the Oracle OpenWorld stage to talk about the coming deluge of data and how it will put pressure on existing IT infrastructures.
Fisher said there will be an estimated 50 billion endpoints gathering data by 2020. For instance, he said General Electric puts 23 sensors on each engine to gather data. "Think how many engines are out there flying," he said. "Think about how may flights there are per day."
The IT world had a total of 5 exabytes of data stored in 2003, but 2.7 zetabytes in 2012, Fisher said. By 2015, that will jump to 8.1 zetabytes, which will put a lot of stress across the entire IT spectrum.
That stress, he said, leads to what he called the virtuous cycle of computing in which devices collect data, the data is processed, decisions are made, and more data is collected.
"The question today is, are you ready for that? ... Only 15 percent of IT is ready for that," he said. "For that 15 percent, it's a competitive advantage."

Email this CRN article