Email this CRN article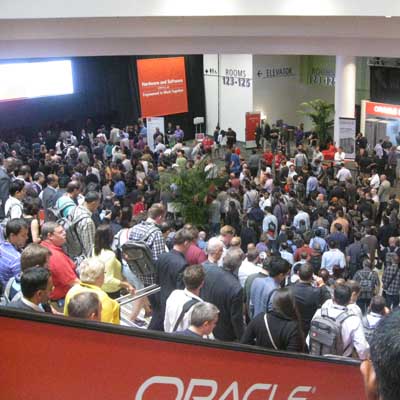 Organized Chaos: Getting In To Ellison's Keynote
This intrepid reporter, thinking to beat the crowds into Ellison's Sunday night opening keynote, got in line almost a half-hour early.
The result? A wait in line for nearly a half-hour before it started moving.
Ellison's keynotes are among the most eagerly awaited events in the IT industry. They are so popular, in fact, that he was scheduled for two of them.
He skipped the second one. Someone last year inconveniently scheduled it to happen at the same time as one of the key races of Oracle Team USA for the America's Cup sailing event.
So, looking at this crowd to sit in on his opening keynote, it is easy to understand why a large part of the audience just up and left his second keynote after it was announced he couldn't be there.

Email this CRN article