Email this CRN article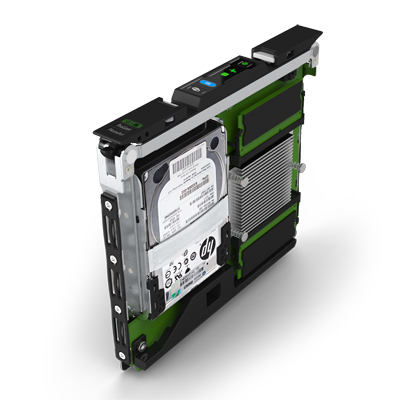 HP Moonshot's ProLiant m300 Server Cartridge
HP is stepping up its drive to capitalize on the big energy and space savings of Moonshot with new server cartridges.
The HP ProLiant m300 server cartridge is a server cartridge for its Moonshot server chassis. The ProLiant M300 is based on the Intel Avoton processor.
The ProLiant m300 features an Atom Avoton processor with eight cores running at 2.4GHz, one hard drive with capacity of up to 500 GB, and 32 GB of memory. Up to 45 cartridges can fit into a single HP Moonshot server chassis to form a complete system filling 10U of space in a rack with up to 360 cores, 1.4 TB of memory and 45 TB of storage.
Email this CRN article