Email this CRN article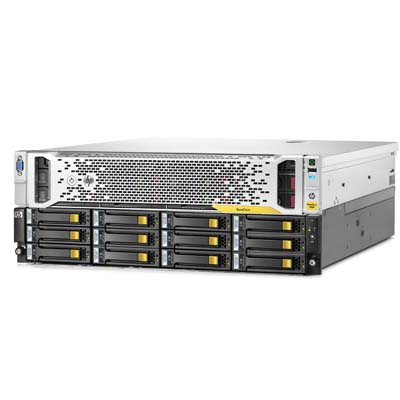 HP StoreOnce Backup Targets Rival EMC
HP has always been the Avis to EMC's Hertz in the storage market. With the completely refreshed HP StoreOnce 6500 appliance, HP is aiming to change that once and for all.
In fact, the company claims the new 6500 will backup data 4.5 times faster and restore data 10 times faster than EMC's high-end Data Domain 990. That translates into backing up a 100 Tbytes of data at a cost per terabyte that is 57 percent lower than the Data Domain 990, said HP Vice President of Marketing and Storage Craig Nunes. "This product's a game changer," says Nunes of the StoreOnce 6500.
The product is expected to be available in January with an entry-level price tag of $375,000.
Email this CRN article