Email this CRN article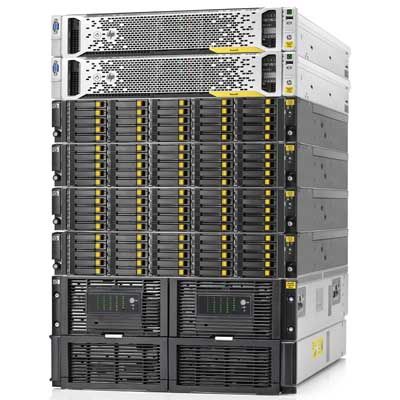 A Cloud Savvy HP StoreAll Archive
With next-generation big data applications driving archiving of unstructured social media data, HP's new StoreAll Archive now comes native with OpenStack Object Store and Identity Service. The OpenStack capability opens the door for cloud storage applications to be developed in the public cloud and then moved in house.
HP is also upping the cloud ante with HP StoreAll storage systems with HP Express Inquiry that extends search across billions of files.
HP StoreAll 8800 Storage, which will be available in February, is priced starting at 97 cents per Gbyte of capacity with three years of 9 a.m.-to-5 p.m. support. The HP StoreAll 8200 Gateway Storage will be available in February starting at $34,650. The HP StoreAll OS version 6.5 will be available in January.
Email this CRN article