Email this CRN article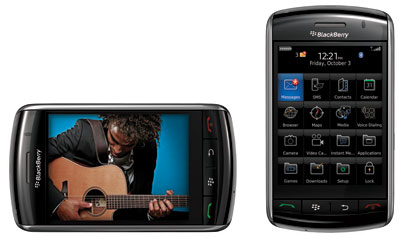 Camera and video capabilities are becoming more and more important for smart phone buyers, especially as they become more consumer-focused devices. The Storm, G1 and iPhone 3G all offer cameras. But one device does it better than the others.
The Storm ties in a 3.2-megapixel camera with video capabilities, variable zoom, auto focus and a flash that also provides continuous lighting while recording video. The T-Mobile G1's camera is also 3 megapixels. The G1 offers auto focus, but lacks zoom and video capabilities. And the iPhone 3G, clocks in with a puny 2 megapixel camera that also doesn't capture video.
When it comes to the camera, the BlackBerry Storm takes the win, and it wasn't a photo finish.
Winner: BlackBerry Storm (pictured)
Email this CRN article