Email this CRN article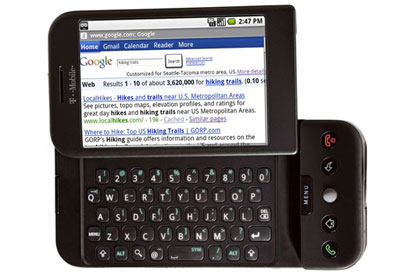 Whether it's for documents, text messages, emails or something else, smart phones must offer an easy way to get the message out and a good, easy-to-use keyboard is, well, key. But having a touch screen often throws a little bit of a stick in the spokes, not offering the best environment for firing off a quick message.
The BlackBerry Storm and Apple iPhone 3G both offer touch screen-based QWERTY keypads. The Storm ups the ante by also offering a SureType mode. Both also support multi-touch input. It also brings a "Clickable" screen into the fold. The screen depresses slightly when tapped and clicks to let the user know the command has gone through, making it feel like they're really typing.
While the T-Mobile G1 lacks multi-touch on the screen, it does slide open to reveal a full, physical QWERTY keyboard, complete with shortcut keys to jump between applications. The physical keyboard makes the G1 the best bet if typing is to your liking.
Winner: T-Mobile G1 (pictured)
Email this CRN article