Email this CRN article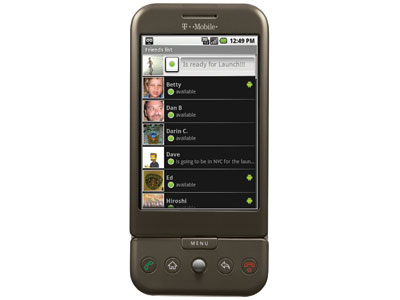 Pricing hasn't yet been announced for the BlackBerry Storm, but it would be wise for RIM to keep it in the sub-$200 range. Why? Because the T-Mobile G1 is available for pre-order for just $179 with a two-year service contract and the Apple iPhone 3G, touted for its affordability, comes in at $199 for the 8 GB model and $299 for the 16 GB, with a two-year contract, of course.
Then the data plan comes into play. The T-Mobile will offer two data plans for the G1, a $35 plan with unlimited Web email and messaging and a $25 that offers unlimited Web and email and limited messaging, on top of the monthly voice plan. For the iPhone, AT&T offers an unlimited voice, data and visual voicemail plan for about $130, with other customizable plans available that offer data for around $30. And for the BlackBerry Storm data plans have not yet been announced, but Verizon offers data plans for around $40, on top of monthly service charges.
Based on the price of the device and service -- and what you get for the money -- the T-Mobile G1 is the clear victor.
Winner: T-Mobile G1 (pictured)
Email this CRN article