Email this CRN article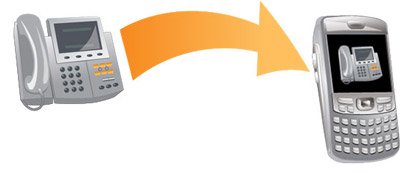 Mobile UC essentially moves an individual's desk phone capabilities onto a mobile phone. Support of desk phone features, such as transfer, hold and abbreviated dialing, while the user is in Wi-Fi or in cellular coverage is an integral characteristic of a mobile UC solution. The ability to sustain this logical connection to the corporate PBX, while mobile in Wi-Fi or carrier coverage, is a compelling feature. And providing individuals with single-number reach allows them to be available for important conversations and collaboration, no matter where they are located.
Mobile UC offers users a dual persona, or the ability for calls to be placed and received on either of two distinctly separate phone numbers associated with a single smartphone. One number can be a private cell phone assigned by a carrier, or personal persona, while the other is a business line, or business persona, which comes from the mobile UC vendor. To take advantage of a dual persona, users should have to do nothing to enable the switch between them other than select the mode at the time of the call.
Dual persona enables users to receive both business and private calls from one device, reducing the number of devices that need to be carried.
Email this CRN article