Email this CRN article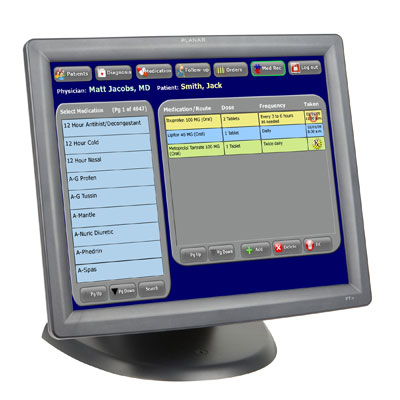 Touch screens have a number of advantages over traditional screens, particularly in markets moving from paper to electronic records. They can:
-- Improve productivity by simplifying and automating processes;
-- Reduce errors with specific, directed options and guided choices;
-- Engage users with interactive screens and colorful graphics.
According to the Rand Corp., the application of information technology in the health-care sector could result in annual savings of $77 billion or more from efficiency alone, not counting the economic benefits of reducing medical errors and improving patient services.
Email this CRN article