Email this CRN article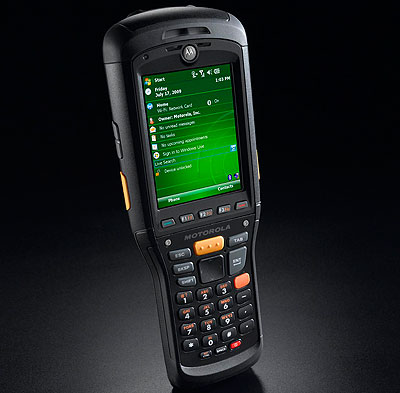 Motorola on Tuesday unveiled its MC9500, an industrial-class handheld designed to succeed its popular MC9000 device and to be the latest move in Motorola's push to dominate mobility solutions for enterprises. Enterprise mobility is one of Motorola's smallest segments, but it has performed better in recent quarters than other areas, especially its struggling consumer business.
The MC9500 mobile computer, which includes battery management technology, a universal accessory system and 3.5G wireless support among other new features, is intended for mobile workers in transportation and logistics, government and public safety, direct store delivery, parcel/post and other field service industries.
Motorola presented the MC9500 to media, analysts and some partners on hand at the Museum of Arts & Design in New York.
"The key is mobility," said Gene Delaney, Motorola's president of Enterprise Mobility Solutions. "Enterprises want their employees moving. They want them in a warehouse, or walking the aisles of a retail shop or generally on the move, but they also want them very productive."
Email this CRN article