Email this CRN article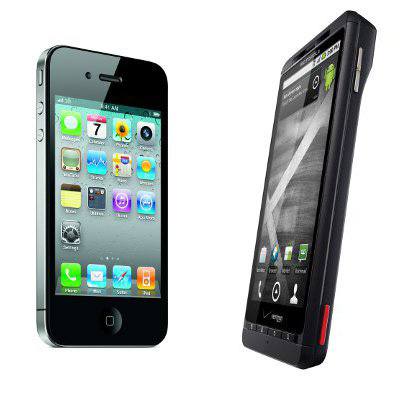 Lace Up The Gloves
Get the smelling salts ready! Yet again another contender has stepped into the ring to take on the iconic Apple iPhone. This time it's the Motorola Droid X, a dark horse contestant that seemingly came out of nowhere and threatened to steal away some of the Cupertino cool.
The Droid X is making waves. It's in short supply, and that supply is getting shorter as the clock ticks. But does it have it? Does it have the moxie? The chutzpa? The gusto needed to go toe-to-toe with the Apple iPhone (Four)? The only way to tell is to put these two titans head to head in a battle to the death. We've played with them. We've examined their spec sheets and we've gotten familiar with them. Here we see how the Motorola Droid X and the Apple iPhone 4 stack up when put face to face in a no holds barred steel cage match.
Does the elusive Mr. X have what it takes to finally take down the iPhone (which has taken the crown all three times when it's clashed with other supposed iPhone-killing titans)? The iPhone has already schooled its biggest rivals: It took down the BlackBerry Storm and the T-Mobile G1 in the first round. In the second round, it dismantled the BlackBerry Storm 2. And in the third and most recent round, the Apple iPhone 4 pulverized the HTC EVO 4G.
Can the Droid X fare where others have fallen? Let's find out.
Email this CRN article