Email this CRN article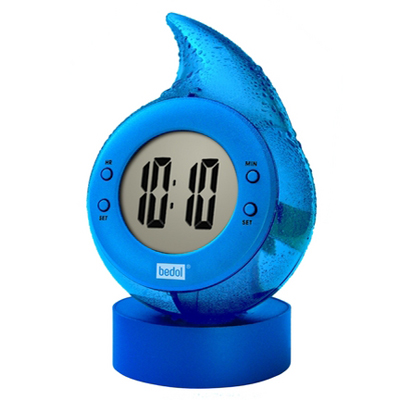 Bedol's Water-Powered Alarm Clock
Unlike most alarm clocks, which rely on batteries or outlets to tick and tock, a unique design from Bedol needs only tap water to keep the time.
Bedol's Drop Water Clock -- which, fittingly, is shaped like a raindrop -- is powered entirely by water. The water needs to be replaced every six months, but users can rest assured that a built-in memory chip will keep track of the time. Like most alarm clocks, it features daily and hourly alarm options and can be set as a 12- or 24-hour display.
The Drop is six and half inches tall, and sells for $29.

Email this CRN article