Email this CRN article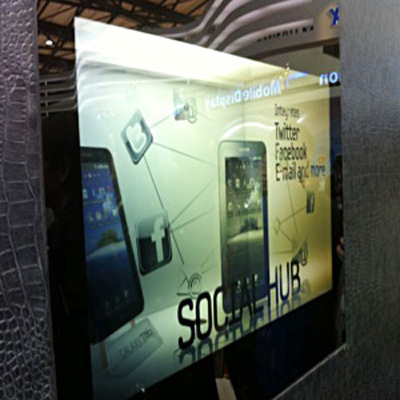 Samsung's Smart Window
At CES 2012 in January, Samsung touted a transparent, half-PC, half-window prototype that was unlike any other gadget on the show floor. Turns out, it's actually pretty green, too.
That prototype was the Samsung Smart Window, and the idea behind it is to afford users the luxury of a 46-inch LCD touchscreen PC without eating up too much space on the living room wall. Instead, the transparent screen is laid over a window, doubling as a both a PC and a place to glance out and enjoy the front yard view.
But, what makes it green is its light source. Laying the Smart Window over an actual window allows it be lit by natural ambient light, at least during the daytime. In turn, the device, when it eventually comes to market, will consume only one-tenth of the electricity consumed by traditional LCD displays.
Email this CRN article