Email this CRN article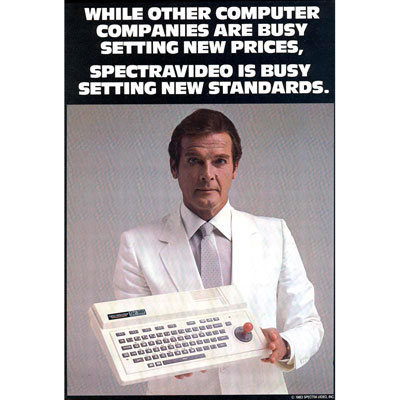 Bond. James Bond.
This 1983 ad for the Spectravideo computer features James Bond actor Roger Moore, who's dressed like Tom Wolfe and holding the Spectravideo SV-318 model.
Spectravideo got its start developing video games for the Atari 2600. After building a computer add-on for the Atari, dubbed CompuMate, the company decided to develop its own stand-alone computers. The SV-318 was the first attempt, and the monitor-less system featured a white keyboard and a red, built-in joystick. While the SV-318 had capable specs -- a 3.58MHz processor and 16KB of RAM -- the odd design made it a tough sell, even with the approval of James Bond. Spectravideo closed down in 1988.

Email this CRN article