Email this CRN article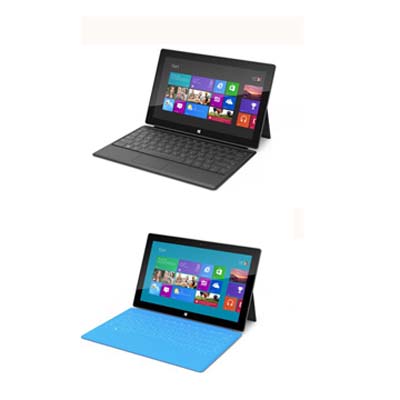 It Comes In Two Flavors
The Microsoft Surface tablet will come in two distinct models: the x86-based Windows Pro and the ARM-based Windows RT.
The Windows RT version hosts a trimmed-down version of Windows, running just the tiled Metro UI rather than a full-fledged Windows 8 desktop. A version of Microsoft Office, however, will be included natively. The Windows RT model weighs 1.5 pounds and measures 0.36 inches thick.
The alternative Windows Pro version runs a full Windows 8 OS, boasts twice the storage capabilities and is powered by a third-generation Intel Ivy Bridge processor. It's bulkier, though, weighing in at 1.9 pounds and measuring 0.5 inches thick.
The new iPad, as a point of comparison, weighs 1.46 pounds and is 0.37 inches thick, so it still takes the cake when it comes to lightweight.

Email this CRN article