Email this CRN article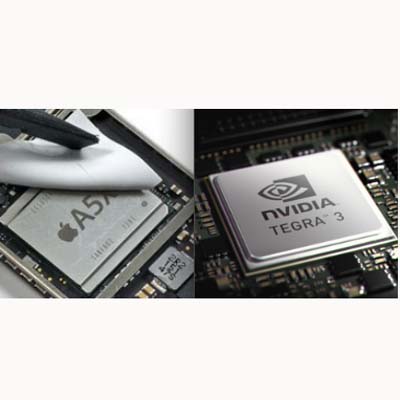 CPU, GPU And Memory
The first computer to brandish the Microsoft name will be equipped with a quad-core processor. The Surface for Windows RT tablet will be built around the Tegra 3 system-on-chip by Nvidia. The Tegra 3 includes a GeForce GPU and supports a maximum resolution of 2,560 x 1,600 pixels.
Apple's A5X custom SoC, which powers the iPad 3, packs two Cortex A9 cores with four PowerVR graphics cores. Both the A5 and A5X circuits include ARM Cortex-based dual-core processors that are designed according to Apple's performance and power specifications.
If more is better, the clear advantage goes to Surface for Windows RT, which more than doubles the number of processor cores of iPad and offers plenty of graphics horsepower. Both are available with as much as 64 GB of memory.
ADVANTAGE: Surface
Email this CRN article