Email this CRN article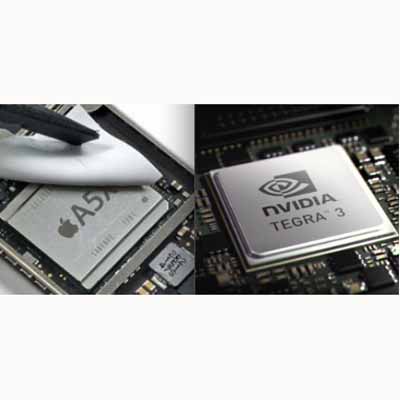 CPU, GPU, Memory
Nexus 7 won't be the first computing device to bear the Google name, but it will have the most cores -- with 16 in all. Google confirmed that the Nexus 7 will be built around an Nvidia Tegra 3 system-on-chip with four 1.3GHz Cortex A9 ARM cores plus a 12-core GeForce GPU with 1 GB of video memory.
Apple is somewhat less forthcoming about the Samsung-made A5X custom SoC that runs iPad 3. The Samsung-made A5X includes two Cortex A9 cores and a quad-core PowerVR GPU and was designed according to Apple's performance and power specifications.
In the CPU/GPU department, Nexus 7 has the advantage with 16 cores versus iPad's six. Nexus falls a bit short in terms of storage with a maximum of 16 GB, while iPad is available with as much as 64 GB. However, we believe that performance trumps storage.
ADVANTAGE: Nexus 7
Email this CRN article