Email this CRN article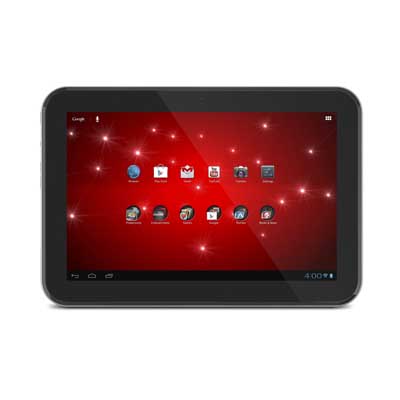 Toshiba 'Giant' Excite Tablet
Toshiba veered from the usual 10- and 7-inch tablet form factor this April with the launch of its "giant" 13.3-inch Excite.
Apart from being considered the biggest tablet PC on the market today, Toshiba's new Excite runs a quad-core Nvidia Tegra 3 mobile processor and Android 4.0 Ice Cream Sandwich (an upgrade to the new Jelly Bean OS will most likely become available later this year). It also has a 5-megapixel camera, HD video capabilities, and a four-speaker sound system to complement its large, scratch-resistant display.
The extra screen real estate does make the 13.3-inch Excite a bit more bulky than competing tablets. It measures 0.4 of an inch thick and weighs in at slightly more than 2 pounds. The 10-inch new iPad, by comparison, is 0.37 of an inch thick and weighs 1.44 pounds.
Email this CRN article