Email this CRN article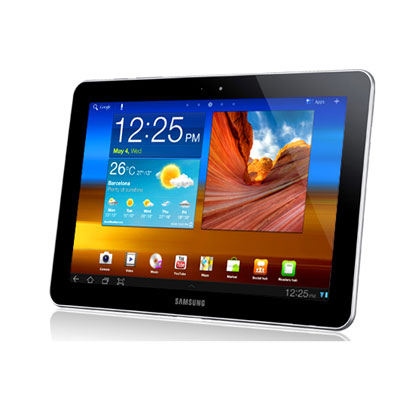 Apple, Samsung Point Fingers
Apple and Samsung are in the midst of a global patent war in which each is accusing the other of having infringed on its designs for mobile devices. Apple, in its bullish attempt to ban sales of many of Samsung's smartphones and tablets worldwide, has already won preliminary injunctions against the Korean tech giant's Galaxy Tab 10.1 (left) in the U.S.
Should Apple claim a victory in the U.S. trial that kicked off this month, that ban could be permanent. And, while most of the negative effects will be felt by Samsung, Google stands to take a blow as well. Samsung is one of Google's biggest hardware partners, with the bulk of its Galaxy smartphone and tablet offerings running on Android.
In a way, then, Google is now finding itself standing in the crossfire of Apple's aim at Samsung.
Email this CRN article