Email this CRN article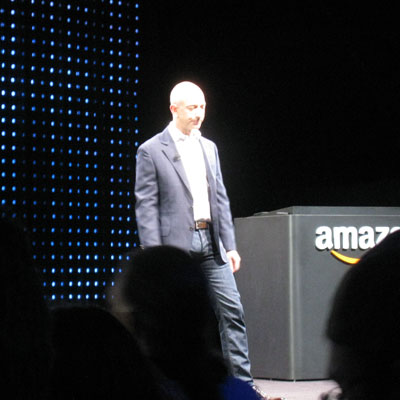 Bezos On-Stage
The event opened with Bezos walking on stage. Bezos monopolized the stage for over an hour, handling the product introductions and demonstrations by himself.
Bezos said that there were a couple dozen different tablet PCs introduced to the market in the last year, but few were purchased.
"Nobody bought them," Bezos said. "Why? Because they were gadgets. And nobody wants gadgets. They want services."
Those services -- which include new self-publishing capabilities, the ability to get more information about a character in a book or an actor in a movie with a touch of the screen, and enhanced time limiters for children -- are key to the philosophy of Amazon, Bezos said.

Email this CRN article