Email this CRN article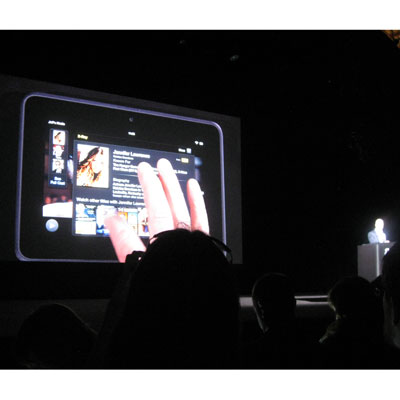 Demoing The Services
The Kindle Fire HD and its 4G LTE cousin will be launched with a number of applications customized to take advantage of the new mobile platform, including Facebook, Skype and a version of Microsoft Exchange.
Bezos personally demonstrated many of those services, including advanced versions of the Whispersync and X-Ray features in the Kindle Paperwhite e-reader.
He also showed Kindle FreeTime, which lets parents set different time limits for different applications used by their children. With FreeTime, for instance, parents could allow unlimited time for reading but a 30-minute limit for playing games, he said.
Bezos also demonstrated X-Ray for Textbooks, which allows students to touch the screen to highlight a term or concept and get access to a wide range of multimedia information, including YouTube videos, to better understand what is being read.

Email this CRN article