Email this CRN article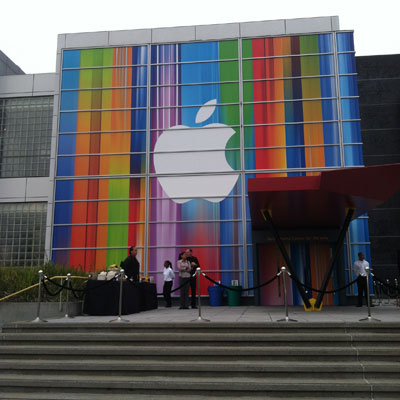 Dawn Of A New iPhone
Apple unveiled a new iPhone this week at an event in downtown San Francisco, which was accompanied by the usual fusillade of pre-show speculation by self-styled clairvoyants.
Outside, before Apple CEO Tim Cook took the stage, invitees queued up and chatted breezily amongst themselves, secure in the knowledge that they would be among the first to witness the iPhone 5 unveiling. Television media talking heads rehearsed their on-the-scene coverage and passersby shot quizzical looks at the assembled throngs.
CRN was on the scene Wednesday morning and attempted to crash the iPhone 5 party. Though we were unsuccessful, we still managed to capture several shots illustrating the excitement outside, and following are 10 examples.

Email this CRN article