Email this CRN article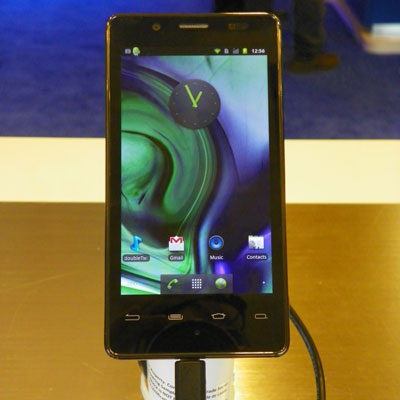 Lava Xolo X900
The Lava Xolo x900 smartphone, available only in India, became the world's first Intel-powered smartphone when it launched in April. It was also one of the few smartphones on display at IDF.
The Xolo x900 runs an Android Gingerbread OS, although Intel has said an upgrade to Ice Cream Sandwich will roll out shortly. Its Atom Z2460 "Medfield" processor lets it reach speeds up to 1GHz, and its 4-inch display can host 1,080-pixel HD video playback. Most notably, though, it represents Intel's new aim to take on rival chip maker ARM for a slice of the lucrative smartphone market.
"As we enter the India market with our first smartphone from Lava, the device not only showcases the rich capabilities and user benefits of Intel computing, but also highlights the exciting possibilities of what's still to come," said Mike Bell, general manager of Intel's Mobile Communications Group, when the phone was unveiled.
Email this CRN article