Email this CRN article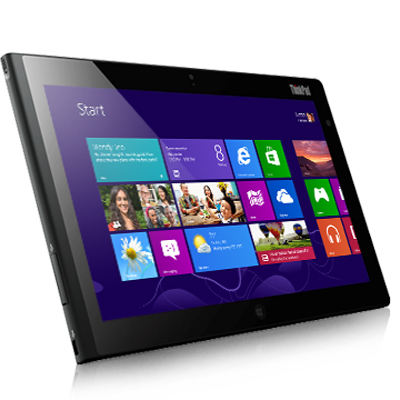 Camera
A high-quality camera isn't necessarily a must-have feature when it comes to enterprise users, but it definitely can't hurt a tablet's cause. And when it comes to this more consumer-focused category, the winner again is the Lenovo ThinkPad Tablet 2.
Lenovo's newest tablet features both a front- and rear-facing camera, with the latter boasting an impressive 8-megapixel count. Apple's rear-facing camera, by comparison, is a 5-megapixel.
As for front-facing cameras, Lenovo again trumps Apple; the ThinkPad Tablet 2 has a 2-megapixel count, while the front-facing camera in the new iPad uses the comparably dated VGA technology.

Email this CRN article