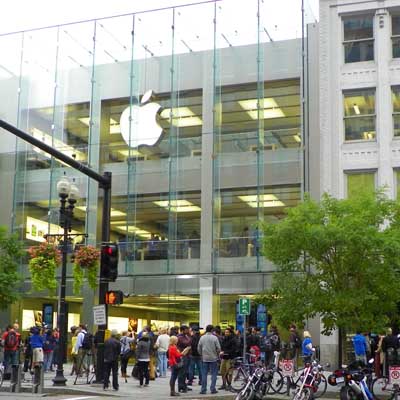 Taking It To The Streets
Apple fans started to flock to the Boylston Street store as early as Wednesday, staking their claims in a line that spanned nearly three blocks by the time the launch kicked off at 8 a.m. Friday morning.
Apple's Boston storefront was the largest Apple retail store in the U.S. when it opened on May 15, 2008. It's since been stripped of that title, but is still the second largest after New York City's storefront in Grand Central Terminal.