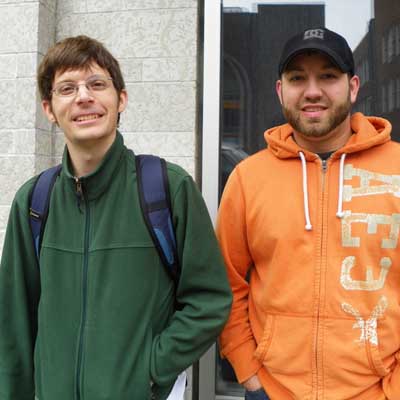 It's All About The Apps
These Apple fans were nestled in toward the end of the line (despite having arrived at the still-wee hour of 5 a.m.), so didn't have the security of those little white cards.
Still, MIT student Ian Jacobi (pictured left) was confident he and his line-buddy Jason Hawkins (right) would be able to grab a new iPhone 5. He was a seasoned pro, having prevailed in this waiting game before for a new iPad.
Jacobi, who helped develop an iPhone app for MIT's WMBR radio station, said he was looking forward to the bigger 5-inch display on the iPhone 5, as it will provide more screen real estate for his apps.