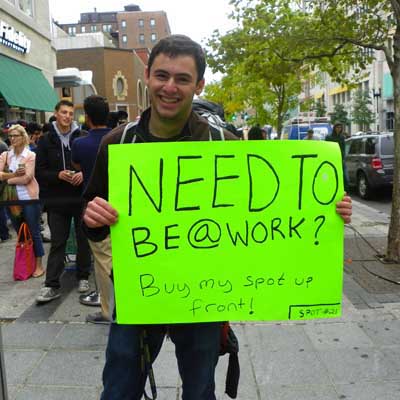 He's Making An Offer You Can't Refuse
Apple wasn't the only one reeling in some business Friday morning.
iPhone fan Brett Andler came to Boylston Street with a business plan, selling his twenty-first spot in line to a fellow shopper for a not-so-shabby $460. The price of the spot included one of those coveted white cards that guaranteed Andler's customer a 32GB iPhone 5, which sells at a retail price of $299.
When asked if he was going to buy an iPhone 5 himself, Andler smiled and said: "Yeah, but I can wait three weeks."