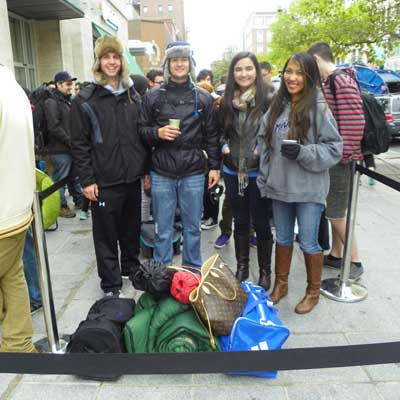 Whatever It Takes
This group of iPhone-buyers got to Boylston Street at 7 p.m. Thursday night in anticipation of Friday's launch. Sleeping bags in tow, the group of four said they actually managed to get some sleep, and certainly seemed bright-eyed and bushy-tailed Friday morning, when the door were finally about to open.
Pictured from left to right are Apple fans Rob LaQuaglia, Mike Dounis, Ana Florea, and Melissa Afable.
Dounis is making the switch from an Android phone, while Florea said she had had the iPhone 3G for nearly three years, and was ready for an update.