Email this CRN article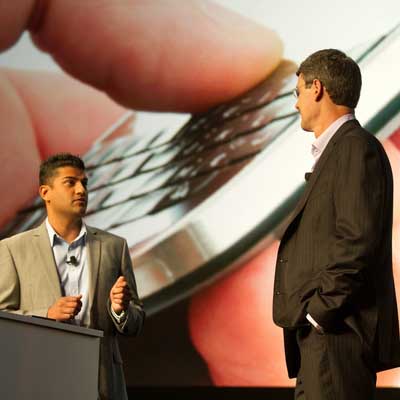 BlackBerry 10 Delay
Since his appointment as CEO, Heins has made RIM's upcoming BlackBerry 10 software the focal point. So when he disclosed during RIM's first-quarter earnings call in June that launching the software this year, as originally planned, was "no longer realistic," the hearts of BlackBerry loyalists -- and partners -- sank. Partners doubted their RIM customers would want to wait another six months for the BlackBerry 10 update, especially since the mobile market would be even more saturated with the arrival of new devices, including the iPhone 5.
"I would consider myself [RIM's] biggest fan, personally, but waiting years for a new phone is just not in my plans," said Robby Hill, a BlackBerry user and owner of HillSouth, a Florence, S.C.-based RIM solution provider. "Holding out until the end of this calendar year seemed like an eternity already."
When BlackBerry 10 does come to market, it will arm BlackBerry smartphones with new features, including touch-screen keyboards and a bigger app ecosytem.

Email this CRN article