Email this CRN article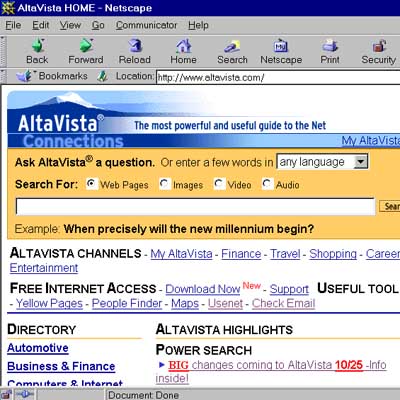 AltaVista
Google, by a long shot, dominates the online search market today. But before the Mountain View, Calif.-based company stole the search engine show, many users' first choice was AltaVista.
First launched in 1995, the now-defunct AltaVista is nestled between Yahoo and Ask Jeeves in the search engine historical time line. With quick response times (for the late '90s, that is) and a number of unique features such as its online translation tool Babel Fish, AltaVista became one of the most popular search engines of its time.
But with the arrival of Google in 1998, it became hard for AltaVista to stay relevant, and it was eventually bought by Yahoo in 2003. Though Yahoo ran the site for nearly seven years, it finally shut it down in 2010, explaining that it was simply underperforming compared to other Yahoo-owned sites.

Email this CRN article