Email this CRN article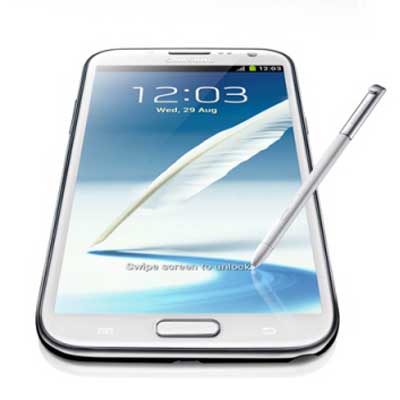 Display
In the Samsung corner, we have the Galaxy Note II's 5.5-inch, 1,280-x-720 screen, which calculates to 265 ppi. The display is a Super AMOLED HD panel, which stands for active matrix organic LED and means it doesn't use the Pentile sub-pixel arrangement. Like its predecessor, the Note II is fully compatible with Samsung's S Pen stylus, advantageous for content creation.
The iPad mini's 7.9-inch screen offers a one-handable iPad experience, but at 1,024 x 768, the resolution is substantially lower than the Note II's, which puts the iPad mini at about 163 ppi, a substantial 102 fewer pixels per inch than the Note II, according to the Test Center's calculations. The screen is an IPS LCD, meaning it should have stellar viewing angles and work well in direct sunlight.
From a purely technical standpoint, the advantage goes to the Note II. However, depending on your content consumption preference, keep in mind that the Note II's 16:9 aspect ratio makes it ideal for watching video, whereas the iPad's 4:3 radio is better suited to reading.
Email this CRN article