Email this CRN article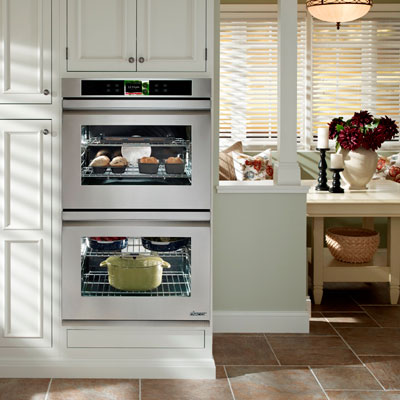 Dacor Smart Oven
Imagine if your oven was smart enough to do the cooking for you? Well, Dacor just made that possible.
Dacor at CES 2013 unveiled the Discovery Smart Series Oven, an oven that comes with a built-in Android tablet that lets users remotely monitor, control and keep track of their oven-baked meals. Bake times or temperatures can be altered on the go from a smartphone or tablet, and users receive notifications when a meal is ready.
Meanwhile, the oven's built-in tablet is a fully functional Android tablet, meaning users can search for recipes (or anything else on the Web) directly from the kitchen. Dacor offers a single smart oven for $4,000 and a double smart oven for $7,500.

Email this CRN article