Email this CRN article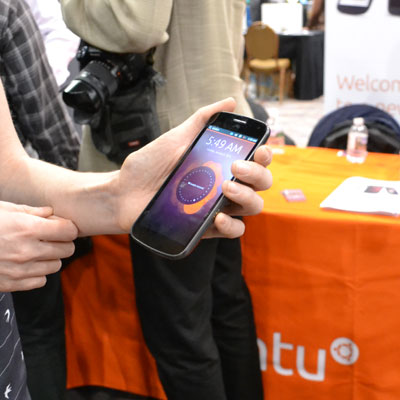 Ubuntu Smartphone
The smartphone OS market today has become a two-horse race between Apple's iOS and Google's Android. But all of that may soon change if Canonical has its way.
The company at CES showed off a Google Nexus prototype running its Ubuntu software, a Linux-based open-source platform Canonical claims is found on 20 million desktop PCs today. The Ubuntu prototype phone isn't a final product, but it gave attendees a glimpse into what Canonical's smartphones will look like when they ultimately come to market.
The Ubuntu UI is navigated through a series of swipes similar to those you would use on a Windows Phone device. Also like Windows, Ubuntu is expected to be a hit among enterprise users, as it would allow information to be seamlessly shared across both PCs and mobile devices.
Email this CRN article