Email this CRN article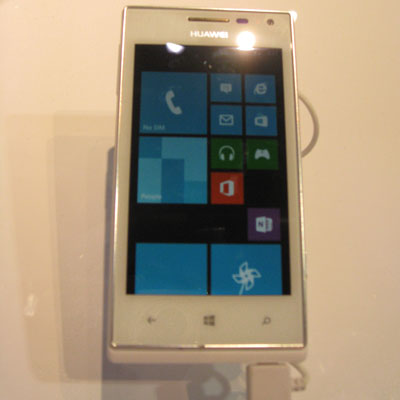 Huawei Ascend W1
Huawei also used CES as a stage for unveiling its very first Windows Phone-based smartphone, the Ascend W1.
Set to launch this month in China and Russia, the Ascend W1 runs Microsoft's Windows Phone 8 OS and boasts a compact, 4-inch LCD screen with a 800 x 480 resolution. The device is fueled by a 1.2GHz dual-core Qualcomm Snapdragon S4 processor, along with a 1,950 mAh battery, which Huawei said delivers up to 19.6 days of standby time.
At first glance, the new Ascend Mate looks pretty similar to Nokia's flagship Windows smartphone, the Lumia 920, thanks to its assortment of colorful designs, including bright red and blue.

Email this CRN article