Email this CRN article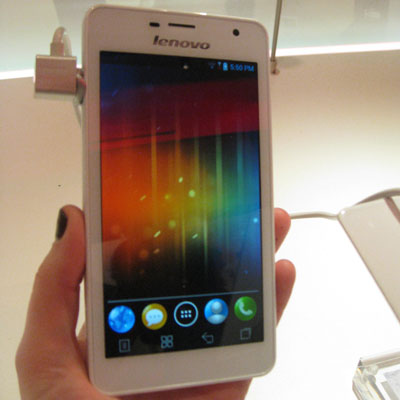 Lenovo IdeaPhone K860
Lenovo has been steadily gaining share in the smartphone market over the past year, and the PC maker flaunted some of that progress at CES 2013.
Standing out in Lenovo's growing assortment of smartphones was the IdeaPhone K860, an Android-based device with a 5-inch full HD display. The K860, which is available now in China, is powered by a Samsung Exynos quad-core processor and has 16 GB of internal storage.
But what really sets Lenovo's K860 apart is its sleek design. Measuring in at just 0.37 of an inch thick, it feels barely there in your hand but still sturdy thanks to its nonslip, textured bank panels and grooved edges.

Email this CRN article