Email this CRN article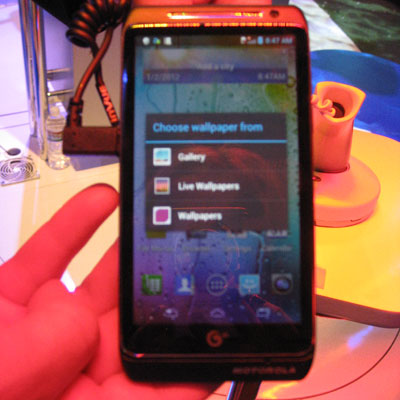 Motorola Razr i
At first glance, the Motorola Razr i could be mistaken for any other Android smartphone on the CES show floor. But on the inside, it's a whole different breed.
The Motorola Razr i is one of a handful of smartphones on the market today to be powered by an Intel, rather than an ARM-based, processor. Specifically, it runs Intel's 2.0GHz Medfield Atom processor, which Motorola claims is so efficient it lets the Razr i's battery life outlast the iPhone 4S' by nearly 40 percent.
The Motorola Razr i was found at Intel's booth, along with a few other Atom-powered smartphones from manufacturers including Lenovo, Orange and ZTE.

Email this CRN article