Email this CRN article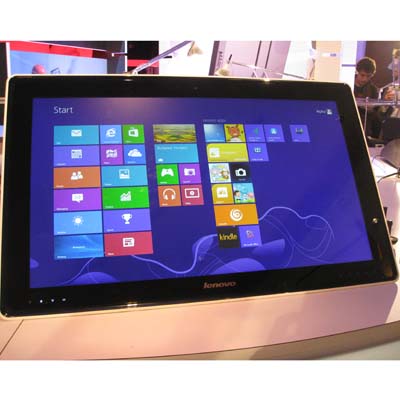 Lenovo IdeaCentre Horizon
Lenovo rolled out a number of new products at CES 2013, but none garnered as much attention as its new IdeaCentre Horizon "Table PC."
Essentially a gigantic tablet that doubles as an all-in-one PC, the new IdeaCentre Horizon measures 27 inches, supports multipoint touch and even comes with accessories like "e-dice" and mini joysticks that make it perfect for multiplayer gaming. When it's time to get down to business, users can prop the Horizon up, pair it with a keyboard and use it as an all-in-one PC. The new device was so popular it managed to nab the "Best of CES 2013" award in the "PCs and tablets" category.
The IdeaCentre Horizon runs Windows 8 and will sell for $1,699 when it launches this summer.
Email this CRN article